Spring and Summer Photo Walks in Edmonton 2012
One of the things I keep hearing from my students and other photographers is they wish there were more opportunities to get together and just go photograph stuff for the heck of it! We tend to get into the old adage of "the grass is always greener" and think that we need to go somewhere exotic to get out our cameras.
But here in Edmonton we have an abundance of great places to go out and do a Photo Walk on our own, any time, so instead of one photowalk, how about four photo walks – with different locations and at different times?
"… if you build it, they will come…," I was told, so here you go!
Where and when will the 2012 Photo Walks take place?
#1 Saturday May 26th Whyte Avenue – 11am-2pm, meeting place park on 109 Street just north of Whyte (82nd) Avenue) meeting place after 2pm Boston Pizza on Whyte and 108th Street.
#2 Sunday June 17th river valley – 7-9pm (date updated to June 17th, rained out on the 10th)

Meeting place to start the walk is Henrietta Louise Edwards Park across the road from Muttart Conservatory (96a street and 98a Avenue).  

Map Link Here

– There are trails going in each direction to choose from, the bridge to cross over to the north side, the Chinese Garden on the north side, Rafters Landing where the riverboat docks, and lots of options to make a loop and come back to the start.

#3 Sunday July 1st Canada Day Downtown– Time of walk will be 11am-2pm

Meeting place to start the walk will be in front of the main

Stanley Milner Library

across from Churchill Square.  Please meet us on the steps out front of the library, facing the square.  We will walk several blocks down Rice Howard Way, over to the City Market farmers market, and back to the square where The Works art festival will be in full swing.  Meeting place after that walk if we all get separated will be at 2pm at the Second Cup attached to the library. Join us for an fun Canada Day, stay and see the art afterwards too!
LAST WALK OF 2012 – 

#4 Sunday July 29th Fort Edmonton
vintage car day at the park

.  Regular adult admission into the park is $15.95 and is to be paid by each attendant upon entering the park (separate from walk entry fee of $10), but you will get 25% off if you show your AMA card.
Meeting time will be 10am,

the opening time of the park, and we'll walk for 2 hours as a group

Meeting place is in front of the main entrance

,

on the OUTSIDE before we enter

events start inside at 11am so if we get their early hopefully we can miss some of the crowds and if you wish to stay longer, please do so and enjoy the day!
if you have not paid your $10 for the walk contest please bring cash for this on the 29th or pay using the Paypal link after you register for the walk below
kids and spouses are welcome and do not have to pay the $10 contest fee if they are not doing photography or entering the contest
we should have good weather (knock on wood) and a large group so please BE ON TIME, we will not wait for late comers
What is a Photo Walk?
If you are wondering what is a Photo Walk, it exactly what I described above. I've participated in a few and organized and led a few in the last three years. In 2009 I won best image on one of the Edmonton walks for the World Wide Photo Walk put on each year by Scott Kelby. In 2010 and 2011 I participated in that event again but decided to do so as a walk leader. Some great images were created, including these winning ones, at each and last year's 2011 walk had maximum capacity of 50 walkers so I was thrilled!
How much does it cost?
To walk it will cost absolutely nothing, except maybe bus fare or gas to get there!
However, what I'd like to do is have a small fee of $10 that goes into a prize pool.
Then as a group you will all submit images and we will vote on one winner per walk that will take home the total prize money collected for that walk.   The prize will be in the form of a McBain Camera gift card that you can redeem for any camera related doodad your heart desires, and if I don't have to mail it, I may offer one of my fine art prints to a runner up or two as well.  So if we get say 30 walkers out per group the winner could take home a nice prize worth $300!  More people – bigger prize!
Who can participate?
Anyone can take part in a Photo Walk!   There is NO age restriction and depending on the location, dogs may also be welcome (and they make great subjects for the rest of us too).   I only ask that those under 18 be accompanied by an adult (there will be a safety waiver to sign).
Do I need to register and pay for my kids if they come?
If you are bringing a child or children, yes please do include them in the registration (if bringing more than one just put the addition info in the comments box) so it will give me an idea of how many people are coming along total.  As for the $10, I'll leave that as optional and you can decide if you want to enter them to be eligible to win the prize or not.  If you do pay the $10 for them they will get to enter the contest, and have a chance at winning.  On my walk last year a ten year old girl had one of the top 5 images from the walk and had a reasonable shot winning.  So don't count them out just because they are younger!
"Kids automatically think outside the box and have more creativity than do adults"
Kids automatically think outside the box and have more creativity than do adults who are more habitual, so they may just surprise you.  And how cool would it be if they won and could buy their own camera with the winnings?   As a general rule of thumb I'd say kids 10 and over, go ahead and pay for them too.  Under 10, that's your call.  All I know is that my 5 year old nephew took some great photos at Christmas dinner last year, dare I say better than his mom would do (sorry sis, love you!)
Do I need a fancy camera or advanced photography skills?
No absolutely not! Use your SLR, point and shoot, or even your smart phone – it really doesn't matter.  The point it to get out, take some photos, and hang with other photo enthusiasts.  This is not a class and no prior experience is necessary.  There are no lessons, no homework, nothing but fun.  Now you may learn something inadvertently by watching your fellow Photo Walkers, discussing things, asking questions and just sharing information together.
What should I take photos of?  What do I do on the walk?
Take photos of anything and everything.  Photograph your fellow walkers, people on the street, garbage even.  I've written another article on Tips for Photo Walking, head over there for more ideas and hopefully inspiration.  Please keep in mind this is for all ages, all skill levels, anyone that just wants to get out and take photos or maybe even just have a nice walk.  Here's just a few ideas:
Do you get paid for doing this? Nope, I am asking for no money for organizing this.
Why are you doing this?  I'm doing it to create a community of like minded people that just want to get together now and then and go take some photos.  Not for anything in particular other than that's what we like to do and we should endeavor to do it more often in our own city!  I do it because this is what I love.  I've lived and breathed photography for over 25 years and through teaching and interacting with new photographers my love for the craft is renewed.  When I see you, my readers and students, create an image you are proud of, that perhaps you didn't think was possible,  I share in the moment with you.  I love seeing you grow and create true art.
Window shopping – Whyte Avenue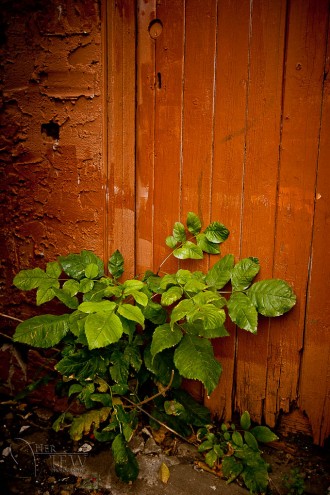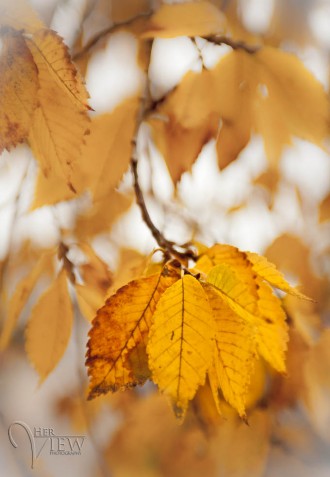 I'm in sign me up!
Step One – Registration
Using the form below please select which walks you want to participate in, fill in your name and any additional walkers information click "Register".   If you have any trouble with this form please contact me with the subject line "Edmonton Photo Walks" and I'll help sort it out.

What's next?
Once you have registered you will be taken to step two, the payment page, where you will pay the $10 per walker, per walk using Paypal.  If you do not use Paypal you can choose "Pay by credit card" without logging in to the Paypal site.
Thanks, hope to see you out walking!