About
Welcome to Her View Photography, thanks for stopping by!
You want to learn photography, but . . .
You can't get to a class between your crazy work hours, family, and life in general
You live in a remote area where there aren't any classes available
You have trouble learning in a class setting and feel somewhat silly when you don't "get it" so you sit through the class, suffering silently, and learn nothing
You feel you are too "mature" to learn something new and all that digital stuff is just too confusing
You've already taken some classes but feel like there isn't one that covers exactly what you feel you are missing or that will answer the questions you have about specific things
You're frustrated that your photos don't turn out the way you want and you can't figure out why
If you relate to one of more of the above statements – this site is for you!
Through my experience working with new photographers helping them learn how to use their new DSLR cameras; troubleshooting and solving their problems; and going out and photographing together on field trips, I've come to understand that many people new to the world of photography (especially SLR) have a lot of the same questions, issues and even fears.  Finding the time is often a factor as we all lead such busy lives these days.  Some people fear they've wasted their hard earned money on a camera they'll never fully understand how to use.  Others have expressed that perhaps they are of a certain age, one which they can no longer learn something new.
I feel your pain, and I'm here to help!
Through articles written by myself, and selectively chosen guest authors, we will provide step by step information on the topics you are most interested in learning.  Tell us what you want to know – we listen and react.  Topics including: using aperture for controlling depth of field; creating texture in your images; using shutter speed to freeze motion; better travel photos; and using available light for people photography are just some of the things you can read about here.  The list is constantly expanding as I usually add approximately 3-4 new articles per month.
How is this site different from others like it?
Good question, I thought you'd never ask!  Yes it is true there are probably hundreds of sites about learning photography.  How this site is different is well, frankly – me!  You can read more about me below, but my aim with this site is to be approachable and responsive to your needs.  Tell me what you want to know, and if I don't know the answer, I'll do my best to find a guest writer that does.  Post a comment on an article, or ask a question and I will answer it, usually within 48 hours. Tweet me, Facebook me,  G+ me, and I will get back to you.   I am a real person, and a real photographer with over 25 years experience.
Photography is magic, it always has been.  I love sharing it and seeing others feel the magic too!
But first and foremost I LOVE seeing the light bulbs go off, and I live vicariously through your eyes as you achieve your photography goals.  I love the win/win it creates as you get to express the creativity that perhaps you didn't even know you had – and I get to experience photography anew, through the passion and wide eyed wonder of someone new to the art.  Just writing this makes me all giddy inside!
About Darlene Hildebrandt
Darlene is the face behind Her View Photography.  She has been a professional photographer for over 25 years, and as such has photographed everything from soup to hay (literally – doing food photography); weddings; family portraits; corporate events and products.  After a forced change of direction (aka divorce) she left her photography studio behind and moved on to other aspects of photography including sales, fine art, travel and has finally landed on teaching and she couldn't be happier.
Darlene teaches several workshop style classes in Edmonton, AB, Canada including:
Travel and Culture – her other passions
Her other huge passion is travel!  She is a seasoned traveler having spent time in Mexico, Singapore, Malaysia, Thailand, Peru, New Zealand, Australia, 6 months in Canada the United States on an extended RV trip, Turkey and Spain. Darlene loves exotic locales, exotic food and experiencing different countries directly through the local people and the cultural arts. She also enjoys helping others and working with charities in foreign places and at home to help those less fortunate than herself.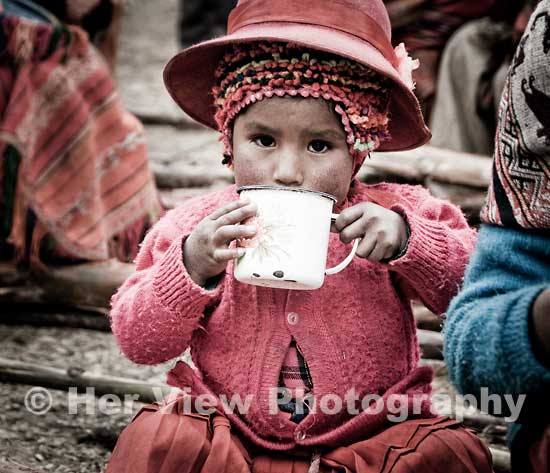 Personal Vision
Darlene's vision is to share her artistic talents through teaching "the art of seeing" through photography. She strives to provide a chance to experience far away places in a new way, allowing a better understanding of the world.  That which we understand, we cannot hate.  That may sound corny or grandiose (hopefully not) but her personal mission is to spread love and understanding in the world, through photography and travel.  If you share this vision you may want to come along on one of her Photography Travel Workshops where you will get a chance to experience that first hand.
What people are saying about Her View Photography
I am glad you take the time to write and circulate the articles. I do read each one and do learn new things from each one you have circulated. – D. Sulyma
Looks like this was a great workshop. Loved your writeup here and the tips you provided. Now I'll have to get out and try some of them. Thanks for sharing your knowledge. – M. Koenig
As a newbie in the world of Photography, I was pleased with results I was getting, but still felt that there was something more I could be doing to take my art to a new level.  I was fortunate to spend some time with Darlene where she took me from one end of the spectrum – from technical information about my camera, explaining different techniques, theories and practices with me – to shooting, scouting, post production, touch ups and software tips and tricks.  In our one-on-one tutoring session we worked together through some of my photographs. – Z. Hinton
She (Darlene) is very helpful with her suggestions and makes it easy to have fun while taking pictures. She has been in the industry for a long time is very knowledgeable giving feed back to improve your ability to take pictures. She is great at giving recommendations for equipment to use and how to get the best use out of your camera but most of all she makes taking pictures fun. – P. Mah
Darlene has been featured on these sites or businesses
HDR Software Review – reviewed a camera bag and a lens
Phogropathy – featured article about 3 elements of composition not often talked about
Good Sam Highways Magazine – article featuring her photography and story of 6 month RV trip
Dwight, IL newspaper – article showcasing her photography and trip through the Dwight area and the calendar she created from the images.
Art Trends magazine – featured her photography
Night of Artists Magazine – story about her trip to Peru and featured her photography