Private Photography Lessons
Take Your Digital Photography to the Next Level
In addition to the Burwell School of Photography classes, all held here in Edmonton, Darlene Hildebrandt offers private photography lessons and semi-private instruction in the Edmonton, Alberta area and online.  These private or semi-private lessons are designed to help you quickly accelerate your photographic expertise. Her View Photography gift certificates are available to give the gift of learning photography to a loved one.
NOTICE: sorry l am NOT accepting any tutoring requests at this time.
Possible lesson topics include
| | | |
| --- | --- | --- |
| DSLR Camera Basics | Learning Exposure | Photographic Composition |
| Using Natural Light | Portrait Photography | In-field Sessions |
| HDR Photography | Adobe Lightroom |  Photoshop |
| Digital Workflow | Image Review |  Flash photography |
| | | |
| | | |
Private photography lessons are not meant to replace classes, they are just another option.  Perhaps you've done a few classes but have some additional questions, or find that you learn better in a one-on-one session than a group class setting.  Others yet have difficult schedules that make attending regular classes difficult if not impossible.  If you fit into one of those categories, private tutoring could be the answer for you.
***Now available:  private VIRTUAL tutoring via skype conference call, telephone, or Google Plus hangouts.  Watch this site for more information on this new service.  By subscribing to our newsletter you will automatically get updates on new classes, services and events.  Make sure you don't miss anything, and you also get the ebook 10 Challenges to Improve your Photography without buying any new gear FREE when you subscribe.***
You are Unique
Attending a photography workshop with other students is certainly a great way to learn photography techniques, but each student is unique and will absorb material differently, so because everyone has their own way of learning, your specific needs and challenges may never be addressed in a workshop setting.  So, from time to time, it helps to get private photography lessons to get you unstuck or to help you move to the next level.  The homework that Darlene assigns, provides the stimulus for thinking about photography a little differently.
Whether you're interested in:  HDR photography; people; landscape; or travel photography;  Darlene can help you develop your technical and artistic skills.  You will be given individual attention, and have all your burning questions answered.
Designing your Private Lessons
Based on various criteria and your specific needs, Darlene will design the private lesson with a time period that should properly cover the desired topics.  You may require a two hour session of instruction at Darlene's home or a two hour field session in the Edmonton river valley with a follow up lesson afterwards to review and answer questions. This is why lessons are quoted on an individual basis. Each session is minimum 2 hours, $85/hour.
Another option, which is more affordable, is to take a semi-private lesson with a friend. If you have a friend who shares your level of photographic expertise and has similar needs, then Darlene can design an instructional session for both of you together.  Semi-private lessons are $100 an hour (you pay only $50/hr each!), also booked in minimum two hour time slots.
Prices for Photography Lessons
Private lessons in person $85/hour
Semi-private (2 students) in person $100/hr (total not per person)
If you have further questions about private photography lessons, please contact us so we can address your specific needs.
NOTICE: sorry l am NOT accepting any tutoring requests at this time.
Private Photography Lesson Gift Certificates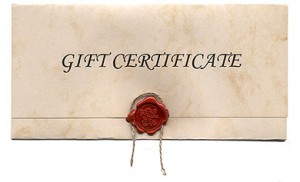 Give the gift of a lesson, or set of lessons, for someone you care about.  Her View Photography Tutoring gift certificates are available in 2 hour increments or 11 hour packages (pay for 10 hours, get the 11th FREE). We find that a single hour of instruction just scratches the surface so private lessons are booked in 2 hour blocks minimum.  Sessions much longer than 2-2.5 hours, we find can be overwhelming and give you too much information to process at one time (we don't want your head to explode).   So 3 hours is generally maximum, as it's better to have more sessions broken up with time in between for practice and implementation.
Booking your Lessons
Tutoring sessions can be booked on weekdays or Saturdays (based on availability, Darlene usually is booking about 2 weeks in advance due to high demand for her services).   Weekday appointments may be paid by cash or check in person at the lesson, or by credit card (use the button below to go to Paypal) prior to the lesson appointment.  Weekend appointments must be prepaid by credit card or Paypal  to reserve your appointment.  As weekends are a premium time,  in high demand, this retainer to book the session is essential to confirm a weekend time slot.  To book and pay for a session you can do so using the button below.
Prices are for two hour sessions, you can add as many sessions as you'd like to book at this time.   If you want to book a private session (just you and Darlene) or a semi-private one (you and a friend) please choose the appropriate option from the pull down list below.  After your purchase is complete it will take you to the contact page, please send me some information about yourself and what you want to learn and I'll be in touch to schedule your sessions as soon as possible.
Please note:  a retainer of $85 is required to book any session. Only once that has been paid will your appointment and session time be confirmed. This is a non-refundable retainer, should the session be cancelled or you miss your assigned appointment time no money will be refunded.  In the case of needing to reschedule an appointment please request a change as soon as possible and as long as I can accommodate your request the retainer fee will be transferred. Changes must be requested in advance of 24 hours prior to your appointment. 
Related Workshops In Edmonton