Edmonton Photo Walk

Photo Walk 2012 Date: TBA

The concept of the photo walk has been around for decades, but it seems to have taken Scott Kelby of KelbyTraining.com and ScottKelby.com to organize a world wide event. What happens when you take avid photographers, group them together on the same day, for a 2 hour time window to walk a city near you and photograph everything they can? You get the Scott Kelby Worldwide Photo Walk. The Edmonton Photo Walk is our local event held here in the city. I'm not the only leader, but I've been both a participant and a leader.
Watch the official You Tube video above for a message from Scott and the Photoshop Guys!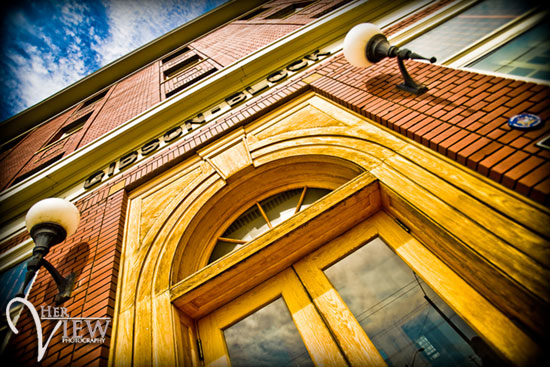 Winning Photo 2009 Edmonton Photo Walk
The Edmonton Photo Walk began in 2008 when Scott first started it. I participated in 2009 and ultimately won one of the three prizes for Edmonton with the shot above of the Gibson Block on Jasper Ave in an older part of Edmonton. There always seem to be a lot of questions about the photo walk, so I thought I should address them here:
Edmonton Photo Walk FAQ
What is a Photo Walk?
The Edmonton Photo Walk is a social photography event where photographers get together (usually in a downtown area or trendy section of town) to walk around, shoot photos, and generally have fun with other photographers (oh ya, and win prizes)
Is This Really a Photographer Social Event?
Yes, it really is. Photographers have a lot of fun together. Not only do they play ideas off each other, but they can learn new techniques such as how to use available light, and may very well shoot in part of the city they're unfamiliar with, so a lot of new ideas come up. Seeing what your fellow walker is photographing leads to new ideas. Do we have fun? Is it social? You be the judge: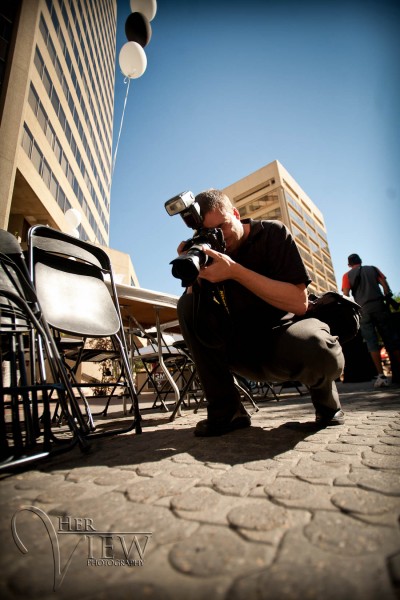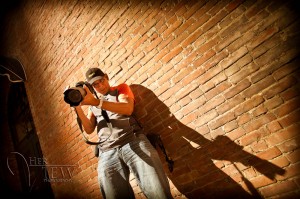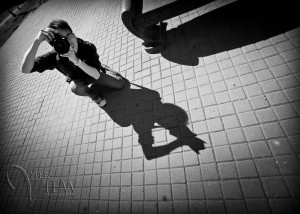 Edmonton Photo Walk 2010 Group Photo
As a general rule, we meet for beverages after the walk, discuss the shots we got, show off, share ideas, trade emails and flickr addresses etc and wrap up our day. Location for post walk pops depends on the size of our group and then finding an establishment that can accommodate us.
Farmers Market Bottled Herbs
Photo Walk 2010
When Is The Photowalk?
The Edmonton Photo Walk 2011 is set for October 1st. This year they gave the walk leaders a choice of October 1st of 2nd. I've chosen to go on the 1st and use the 2nd as a back up in case of bad weather.
Is there a fee to participate in the Photo Walk?
No, the Edmonton Photo Walk is free of charge – just come and have a blast!
How many people can join one walk?
Photo Walks are limited to 50 photographers. It doesn't seem like a lot but trying to wrangle that many photographers to stay together and meet at the same place, at the same time at the end is a daunting task as it is! Once one walk is full it's full. If there are other walks in the area or city you have the option of finding one or going to a neighboring city and joining one there. BUT of course I'd prefer if you joined this one as top priority! Should my walk by filled I'll be happy to help you find another one in which to participate.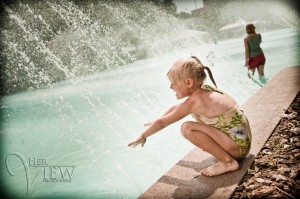 Child Swimming at Edmonton City Hall Pool
Photo Walk 2010
Are there any age restrictions?
The Edmonton Photo Walk is open to photographers 12 years of age and up, but kids 12 through 16 yrs require a parent or chaperone over 18. The only caveat is that everyone must register so that we know the size of our group which is capped at 50 walkers. Last year I had a couple of junior walkers and that is perfectly acceptable.
Are there prizes?
Yes, there are prizes for the best photos of the photo walk. I'm still awaiting details of this as the site is updated but each Walk Leader will choose one image from their walk to put into the pool for all the big prizes. Read more about Photowalk Prizes
Will you be teaching us something on the walk?
No, the walk is just a time for getting together with people who like to do the same thing – photography. We're not hear to teach anyone anything, and your Photo Walk leader will be photographing also. But feel free to share images with your fellow walkers, exchange business cards, ask questions if you wanna know what they're doing (however, they still have the choice to tell you or not).
Will we be able to see everyone else's images after the walk?
Yes, your leader will be creating a Flickr group where you can post up to 5 images a day from the walk (you will get an invitation if you are a registered walker). So choose your best and show us! There is also an official Flickr group for the main Worldwide event.
Official Photo Walk Stuff
2011 Edmonton Photo Walk Route
The route for 2011 will be in Old Strathcona (whyte ave / 82 ave), beginning at 82 ave and 109st, heading East to Calgary Trail, then north to Saskatchewan Drive and then back down to whyte ave again. That's it more or less. Somewhere near the end will be the restaurant / pub or what have you where we'll hold our post walk talk and re-hydration session.
"what is the best thing to come out of this whole Worldwide Photo Walk thing?"
Scott Kelby, the originator of the event answered the question this way: "I think it was the fact that so many photographers have not only made new friends, but have gone on to form their own photo walks during the year. This is totally a social event, and that's why makes it so much fun. Most of the people on my walk had never done a Photo Walk before, but everybody had so much fun, they all wanted to do one again right away. Photo Walks are infectious, because when you get that many creative people together, who all have the love of photography in common, you can't help but have a great time."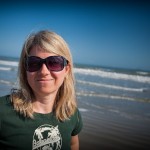 Edmonton Photo Walk Leader: Darlene Hildebrandt has over 25 years experience in professional photography having had a Wedding Photography and Portrait studio for many years. She's been a judge for the Professional Photographers of Canada during their annual events and has won many awards herself (read more here). After leaving the wedding photography industry, she's acted as the North American rep for Queensbury Wedding Albums and now simply loves travel photography, fine art photography, night photography and of course, HDR. She teaches photography workshops at McBain Camera and Metro Continuing Education in Edmonton. As not all students can schedule in her workshops, she offers private photography tutoring, classes and lessons.
Other Posts Related To Photowalking in Edmonton