A Day at the Railway Museum – a Photography Workshop with McBain Camera
 On Saturday, September 17th, 2011, spend a day with 5 of our workshop instructors at the Alberta Railway Museum! The museum has agreed to open their doors exclusively to our workshop, giving us uninterrupted access to all of their displays. Each of our instructors will show you techniques for different types of photography using the museum displays. Learn a little bit of everything in a unique setting.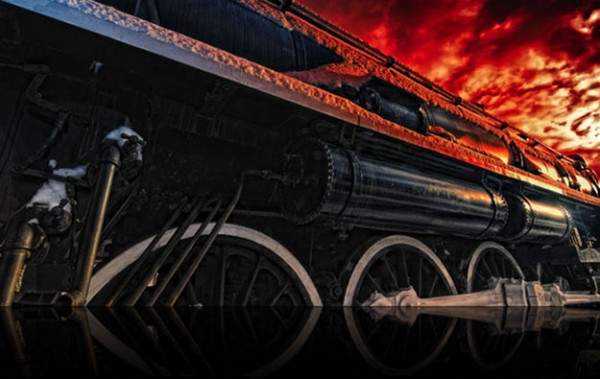 Details of the Full Day Multi-Instructor Workshop
This full day workshop includes:
5 sessions (one with each instructor)

a hot lunch

admission to the museum

a full color workshop handout

models in period costume
 Each instructor will show you some basics, and a few simple techniques for a different style of photography. Everything from portraits to macro will be covered. 
Meet the Instructors for the Train Museum Workshop
Robert Bittner – has been featured over 20 times in Internatial magazines including:  Digital Camera (UK), Outdoor Photographer, Alternative Trends, and Digital Photographer.
Landscapes aren't only about the natural world. Approached from the right perspective, almost anything can make an amazing landscape. Learn how to get the most impact from your landscape photos.
Robert Goerzen – self taught photographer of over 35 years has been teaching through McBain Camera and is a popular instructor and leader of his own field trips. 
 Trains are big, but have you ever looked at some of the small details?  Something small can seem really big with the right macro techniques. 
Angie Sobota – is an Edmonton photographer specializing in portraiture with a steamy twist. 
Capture the elegance of a bygone era with strobe portraiture. Period actors will pose and interact with the displays, as you learn to create vintage-inspired images with professional studio lighting.
Darlene Hildebrandt – has formal training in photography through Nait, but has real life training as a professional for over 23 years.  She's photographed everything from food, to industrial, to products in studio, to weddings, portraits and most recently fine art and travel photography.  She now teaches workshops and offers photography tutoring in either private or semi-private sessions. 
 Sometimes you just don't have much light or equipment to work with.  Learn how to use only available light to create some striking portraits with a minimal of gear, and learning to "see" and find the good light. 
 Warren Gamache– I'm a photographer, philosopher, raconteur, traveller and lovable scamp, living and working in Edmonton, Alberta, Canada.  I make a living in camera sales and photo workshops, but I am retired as a professional photographer – I shoot strictly for my own pleasure. My approach to photography is like my approach to life – if I'm not having fun, I find something else to do.
Let there be light! At times when you do not have enough light for what you want, use a speedlight. External flashes open up a variety of options.
Workshop details and info
Every person attending this workshop will spend about 1 hour 15 min with each of the instructors.   Instructors will show you some quick and easy tips to help you make the most of your camera, and get the shots that you want. It is suggested that you be familiar with the concepts covered in the Mastering Your Digital Camera workshop prior to attending this workshop.
Date: Saturday, September 17, 2011
Time: 8:00 am – 5:00 pm
Cost – $300
Because the museum has indoor and outdoor displays, the workshop will run rain or shine.   Space is limited, so register early.  Full payment required to reserve a space.
To Register
To register please call 1-800-661-6980, or email workshops@mcbaincamera.com – be prepared to give a credit card number to reserve your spot.