More Poetry and Peruvian Images
Part two of poems inspired by my images of Peru.  You can see Part One here.
Young Girl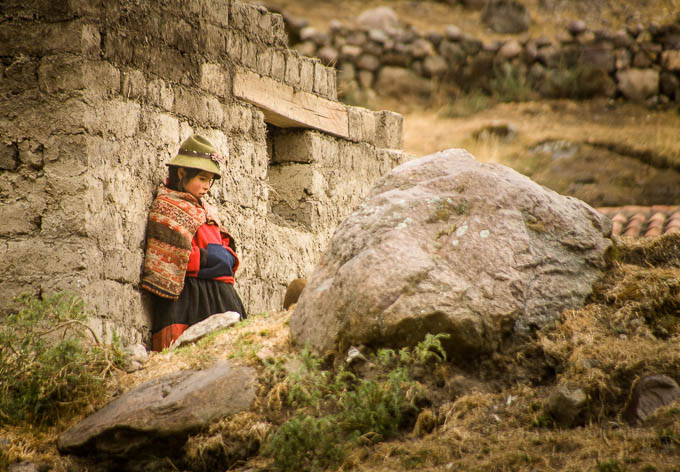 you are the definition of endurance
standing firm against the backdrop of your native country
and I am the same
wedged between the busy streets and avenues of my own
we are no different really, you and I
your eyes a watercolor of secrets
tracking survival from the dusty grounds
pulling in a wish, inventing a dream that might save you
while my own secrets flock to my eyes
from the weathered places I track daily
a lost mother, a broken union between man and woman
things too painful from the past pushing in
we both stand in our dry surroundings
contemplating life through the history of our fortunes
yet we are not broken by the paths we are forced to take
we breathe scraps of hope into our skin
and the flush of them covers us
makes us into something strong
turns us into a signpost of resilience.
– barbara mitchell
---
Still Life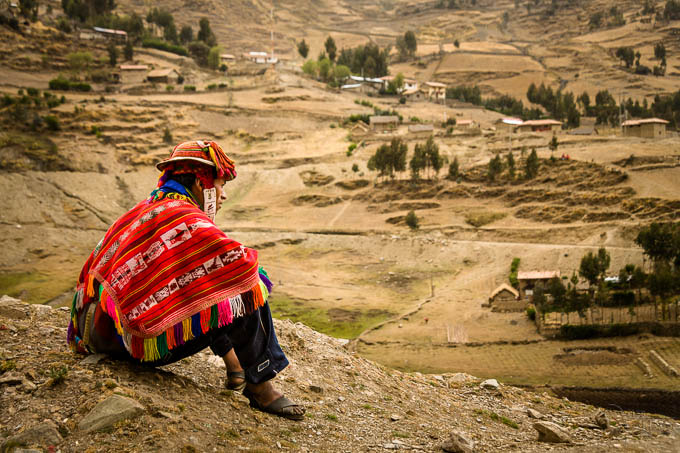 From your rock-hill
view, are you looking
into desolation,
or dreams?
Do you see blurred nothingness
in green spurts rising
from continuous sand?
Or is your vision inward,
colored like your rainbow-poncho?
Do you breathe more than arid-air?
Do you thirst for: the cities, the jungle,
the rainforest, the Andes?
Can you see up to Machu Picchu?
Are you in thoughts of Quechua—
meditating about Intihuatana
(the place to which the sun is tied)—
the great sundial?
Are you silently worshipping
the Sun-God?
Or are you just being
hungry in what you know,
posed in a moment
of your routine
without dreams?
– Sandra Mooney-Ellerbeck

For Part Three of Poems and Peruvian images go here.