Win an iPad for World Backup Day and Backblaze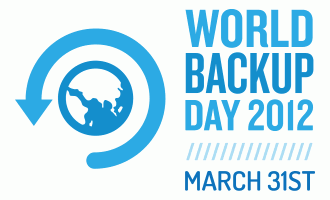 Contest to win an iPad and get a great back up solution!
I've been using Backblaze online backup solution for about a year now and I've mentioned in my List of Recommended Stuff in the past, but I felt it was worth mentioning again as apparently March 31st is World Backup Day 2012 and Backblaze is giving away an iPad 3 rd Generation. Just download the trial to be entered.

To enter all you have to do is go to their site Backblaze.com and download the trial version.  No purchase is necessary, just register and do the 30 day trial.  The contest ends April 2nd so don't hesitate, download it today.
Check out some of these stats, and don't become one yourself!  For only $5 a month you can't afford NOT to do this!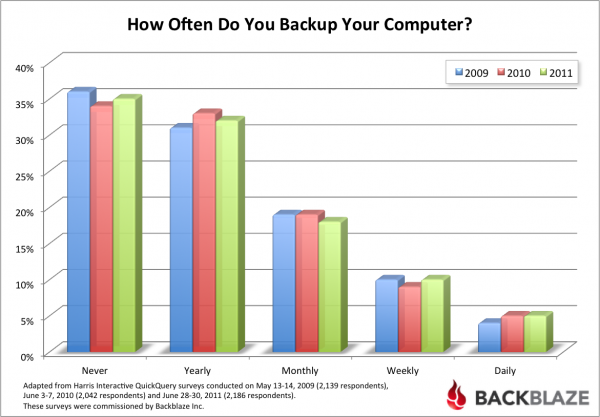 Seriously?!  That's scary.  Could you get back and running quickly and easily after losing a month's worth of work?  No, me either!  I find it staggering that so many people do no backups at all, or so infrequently.  Don't be part of this group that has no plan.  Get a plan!  I really swear by this system, you can backup your computer, and any external hard drives too (which most online solutions don't offer, and trust me I searched high and low before I found Backblaze).

What are you waiting for?  Do it now!