Christmas Specials and Gift Certificates available!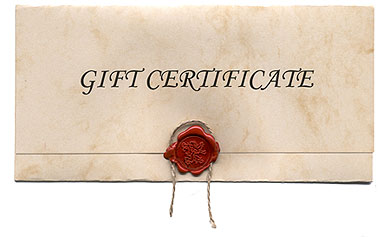 With the Christmas season upon us, it's time to think about gift giving.  But what to you get the photography enthusiast in your life that already has all the tools, gadgets and toys?
Give the gift of education!?
The following are some of the products that I recommend and talk about on this site quite often. I've contacted them to get a special discount for Her View Photography readers for a limited time only. If your loved ones are looking for gift ideas for you, forward them a link to this page and tell them what you want! Don't wait too long, these specials won't last.
Craft and Vision ebooks – most of their ebooks are only $5 regular price, so with these special discounts how can you go wrong! Buy one, or buy a whole set! These codes expire December 24th –

use the code HERVIEWONE to save $1

off any single title
– or

use the code HERVIEW30 to get a whopping 30%

off your purchase of 5 or more ebooks!
– There's also the new Lightroom 4 Unmasked which is a huge resource at over 300 pages. I plan on doing a review of this great resource soon, if you do purchase it let me know what you think! Use the code HERVIEWLR4 to get $5 off

Lightroom 4 Unmasked

 (regular price $20)
Photographer Interview Series – 28 interviews with some of the industry's best photographers. Listen to these interviews on any device, at any location, at any time. It's like sitting in a room and picking the brains of the best of the best! Regular price is $47, but

use the code HERVIEW to get $10 OFF

until December 15th only
Photomatix HDR Software – my HDR tone mapping software of choice!   This is the software I recommend to my students in my HDR classes and the one I use myself.

Use the code HerXmas20 to get 20% off

, valid until Christmas Day, December 25th.
Stuck in Customs and Flatbooks –

use the code HerViewPhotography15 to get 15% off

any Stuck in Customs products (HDR tutorials, texutres and ebooks by HDR guru Trey Ratcliff) valid until December 20th. The code is valid on both sites for any of the products.
Gift Certificates for Photography Tutoring
If you aren't sure which educational product or book to choose as a gift, perhaps custom photography tutoring is the right answer.   Custom designed for your loved one(s) so they can learn exactly what they want in photography. If you live in the Edmonton area (Canada), an in-person session would be appropriate.   Rates are $170 for a two hour private session, or $200 for semi-private (2 people can attend).
But what if your gift is intended for someone that lives elsewhere?  No problem!   Online tutoring is also available and is almost as good as in person.  Done via Skype or a Google Hangout we can cover all the same things we can in person, without need for travel or a babysitter!  Rates for online tutoring are $140 for two hour blocks.
Photography Tutoring Special for Christmas
To sweeten the pot just a little if you purchase a Gift Certificate for two or more sessions (2 hours each) I will add a little bonus for you!  Keep it for yourself or add it to your gift, the choice is yours. (cost of shipping not included if applicable)
Buy 2 or more TWO HOUR sessions – get $50 to spend in my travel or fine art galleries!
Visions of Peru book – save $10
If you love travelling and people you'll love this book Visions of Peru that I created from my own journey to Peru back in 2007.  Buy it now and use the code GIVE10 to save $10 off now!