Camera Lessons in Edmonton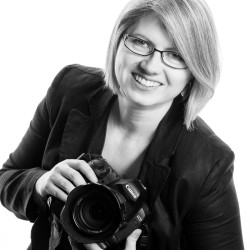 You may have just picked up a brand new camera, gotten one as a gift, or are heading away for a week long holiday and want to know how to use your camera a little bit better. You're considering taking Camera lessons, but just don't know where to start. A few hours with a professional tutor who's been passionate about cameras for over 25 years and you'll come away feeling much more confident about your photography skills.
Through a series of lessons designed to introduce beginning photographers to the basic techniques of digital photography, you will learn all the features of your camera as well as photographic composition, exposure and how best to take advantage of available light.
NOTICE: sorry l am NOT accepting any tutoring requests at this time.
Camera Lessons – Digital Camera Settings and Features
How to control aperture and shutter speed on an entry level "Point and Shoot" digital camera
Using the aperture and shutter priority modes
Introduction to White Balance
Introduction to Digital Camera Modes
Reading and understanding histograms
How your camera meter works and how to use it to get proper exposures
Automatic Exposure Bracketing (AEB)
Exposure Settings
Learning the basics about exposure settings including the three elements of ISO, Aperture and Shutter Speed are a useful place to start your lessons and understanding them can be a good introduction to how changing these settings can impact your photo. The best way to learn this is with an introduction to Aperture and Shutter priority modes.
Camera lessons on exposure include:
Learning about the Exposure Triangle
Understanding ISO
Understanding Shutter Speed
Understanding Aperture on your digital camera
Learn how your camera meter works
Learn about White Balance
As simple and compact as today's digital cameras are, they might be difficult for you to fully comprehend!   Even the manual that came with it may seem like all Greek to you.  These camera lessons will help you get the most out of every shot, regardless of your level of ability.
Suitable for those who have just entered the world of using the digital SLR or have yet to start taking control of the camera yourself.
These camera lessons will give you all the basic skills necessary to move away from using the 'AUTO' or Program modes which will help you achieve better pictures and give them a more professional looking edge.
Your instructor Darlene Hildebrandt offers photography tutoring, workshops and camera lessons in Edmonton. Contact her for more information.
Tutoring sessions can be booked on weekdays or weekends.  For weekday appointments you can choose to pay by cash, check or by credit card (use the button below to go to Paypal).  Weekend appointments must be prepaid by credit card (via Paypal)  to reserve your appointment.  As weekends are a premium time, in high demand, this retainer to book the session is essential to confirm a weekend time slot.To book and pay for a session you can do so using the button below.
Prices below are per two hour session, you can add as many sessions as you'd like to book at this time.   If you want to book a private session (just you and me) or a semi-private one (you and a friend) please choose the appropriate option from the pull down list below.  After your purchase is complete it will take you to the contact page, please send me some information about yourself and what you want to learn and I'll be in touch to schedule your sessions as soon as possible.
NOTICE: sorry l am NOT accepting any tutoring requests at this time.